2021's Most Uncomfortable Holiday Ask. Made Easy.
Want to avoid this season's hardest conversation? Send a fun virtual greeting card to coax COVID testing cooperation. 
These eCards are the easiest way to ask family and friends to get a COVID test to ensure safety before holiday visits. Send as many as you want for free!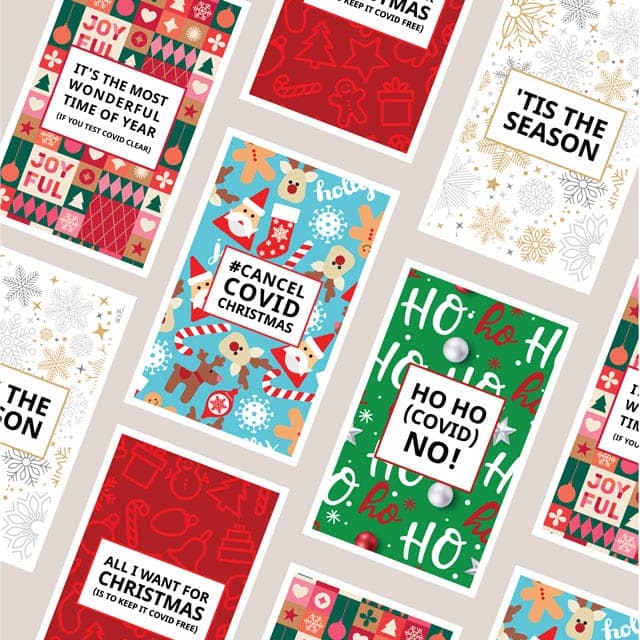 5 Crafty Card Designs to Choose From