Artron COVID-19 Antigen Test is a rapid and convenient immunochromatographic assay for the qualitative detection of COVID-19 antigen (viral nucleoprotein) from nasopharyngeal swab obtained from patient with signs and symptoms of respiratory infection. The device is designed to aid in the rapid diagnosis of COVID-19 Virus infection.
Specimen: Nasopharyngeal/Nasal Swab specimens 

Sensitivity: 96.7% 

Specificity: 100% 

Test Time: 15-30 Minutes 

Shelf Life: 18 Months 

Storage Temperature: 2~30 °C
The Artron COVID-19 Antigen Test is manufactured in Canada by Artron Laboratories Inc. and was approved by Health Canada on October 20, 2021.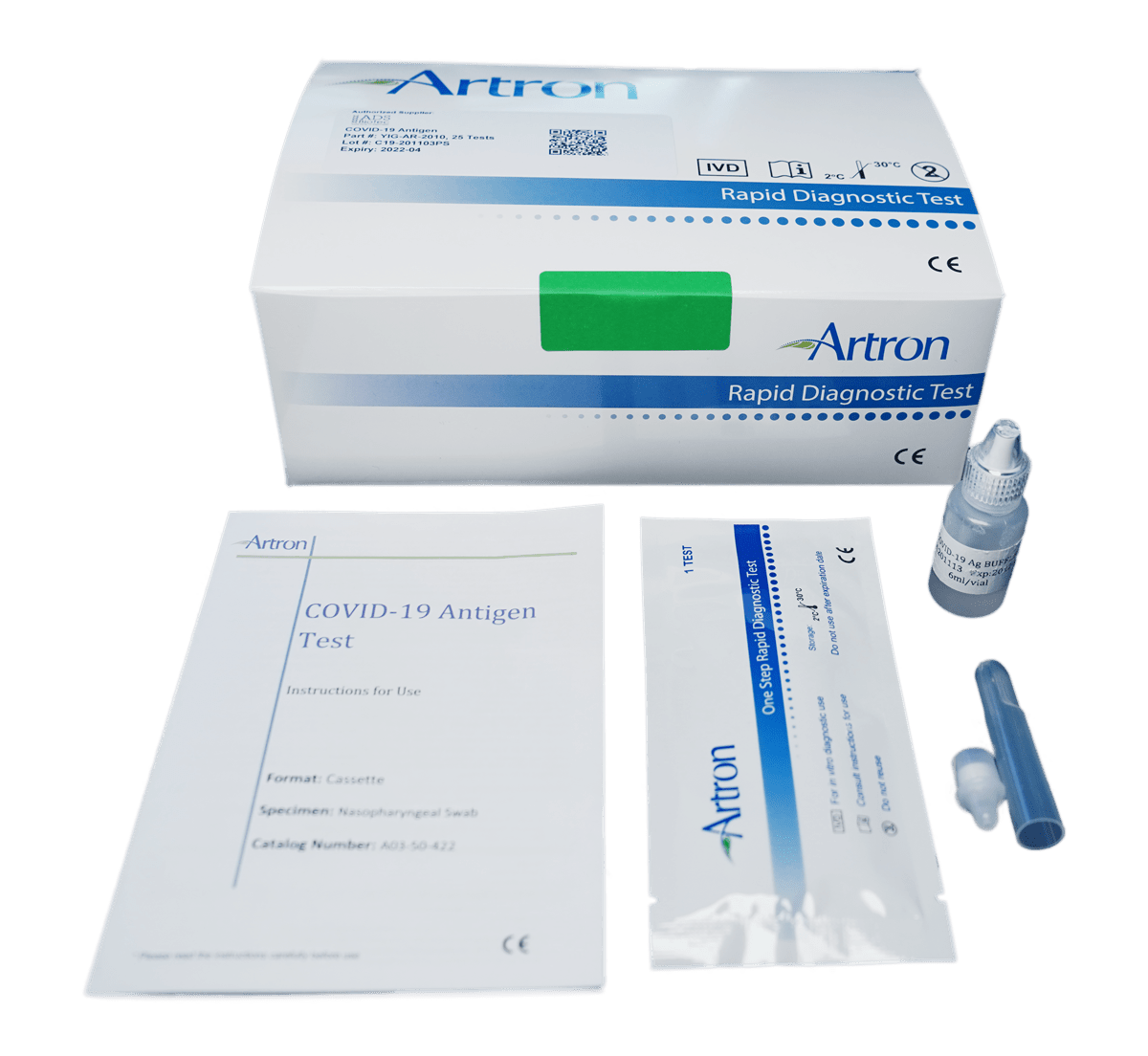 Buy the Artron COVID-19 Antigen Test for Your WorkPlace