BinaxNOW COVID-19 Self-Test at Home Kit offers rapid results in the convenience of your home. A simple solution for COVID-19 infection detection, this 15-minute test can be completed anytime, anywhere. Simply test yourself twice within 3 days, with at least 36 hours between tests.
There are no confusing steps, no batteries and no mailing to labs. 

You just swab your nostrils with the gentle swab, swirl it in the tube, and see results in minutes. 

It's just that simple. That's the power of InteliSwab.
The Binaxnow COVID-19 Antigen Self Test is manufactured in the United States by Abbott Diagnostics Scarborough, Inc. and was approved by Health Canada on January 12, 2022.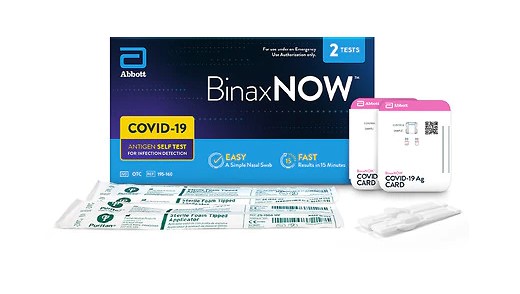 Buy the Binaxnow COVID-19 Antigen Self Test for Your WorkPlace