The CLINITEST Rapid COVID-19 Antigen Self-Test is intended to aid in the rapid detection of SARS-CoV-2 (the virus that causes COVID-19) and provides accurate results in just 15 minutes.
Easy-to-use, Easy-to-read: No special training or equipment required. All it takes is a quick and gentle nasal swab to collect the sample, drop onto the visually-read test cassette, and interpret the results. Step-by-step instructional video is available online.

Accurate Results for Peace of Mind: Get the answers you need with a fast, reliable, and convenient at-home OTC COVID-19 self-test. Authorized for unsupervised self-testing use by individuals aged 14 and older (or adult-collected samples from individuals ages 2-13). Innovation you can trust, from a brand already relied on globally to support the world's toughest health challenges.

Committed to Quality: Siemens Healthineers has conducted internal assessments to confirm that the CLINITEST Rapid COVID-19 Antigen Self-Test is able to detect all current Variants of Concern, including Delta and Omicron variants.
The Clinitest Rapid COVID-19 Antigen Self-test is manufactured in the United States by Healgen Scientific Limited Liability Company and was approved by Health Canada on April 1, 2022.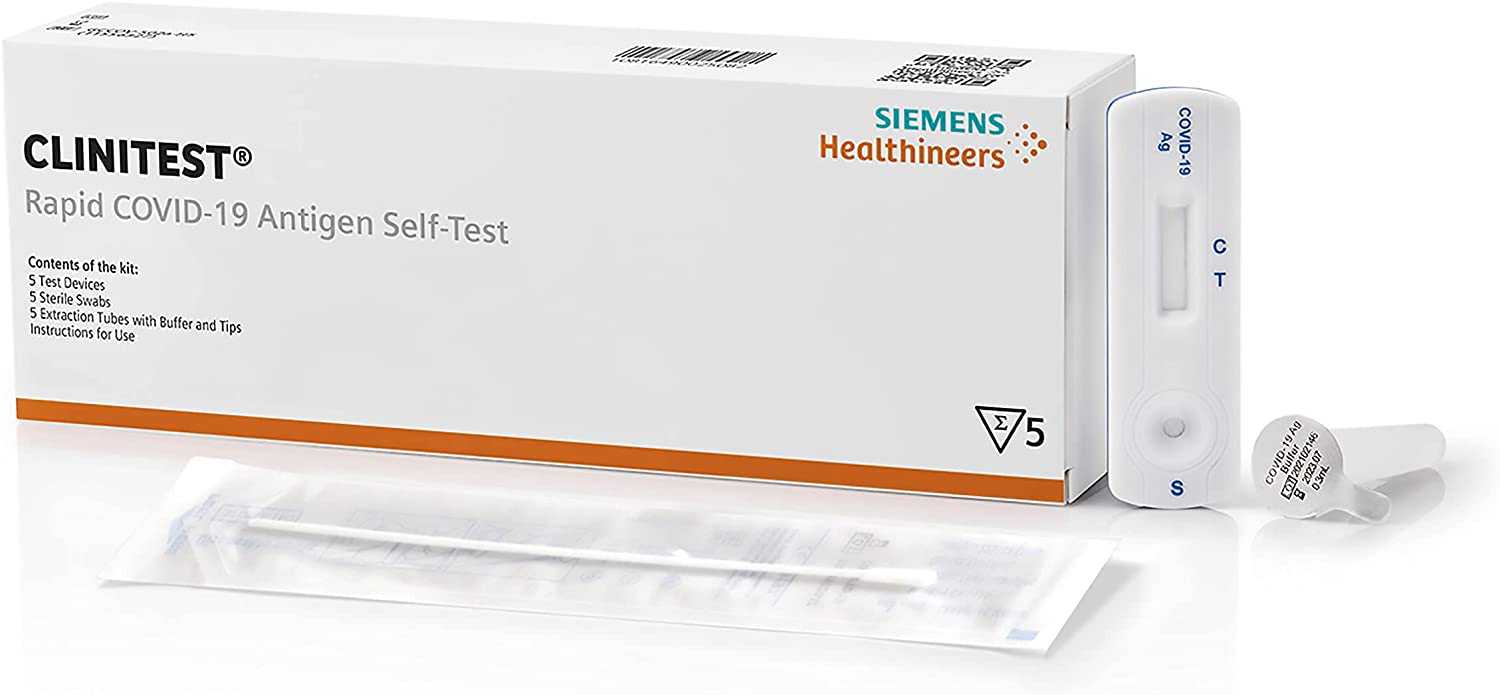 Buy the Clinitest Rapid COVID-19 Antigen Self-test for Your WorkPlace