CoviDx™ SARS-CoV-2 Rapid Antigen Test is a lateral flow immunochromatographic assay intended for the qualitative detection of the nucleocapsid protein antigen from SARS-CoV-2 in nasal (NS) swabs and nasopharyngeal (NP) swabs from patients suspected of a Coronavirus-19 (COVID-19) infection by their healthcare provider within the first 5 days of symptoms.
Results in 15 minutes. 

CoviDx allows for optimal disease management and immediate patient isolation 

Pre-filled extraction vials and individually wrapped swabs enable multiple independent workstations for increased test distribution 

Facilitates professionally administered testing at the point of need, such as workplace testing and airport screening 

Room temperature storage 

25 test kit
The COVIDx-SARS-CoV-2 Rapid Antigen Test Kit is manufactured in the United States by Lumos Diagnostics Inc. and was approved by Health Canada on November 2, 2021.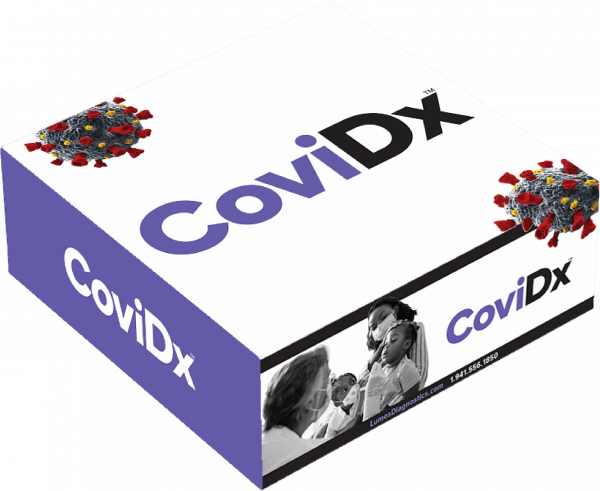 Buy the COVIDx-SARS-CoV-2 Rapid Antigen Test Kit for Your WorkPlace