Drive-Thru Rapid COVID Tests Toronto, ON
We no longer supply Drive-Thru Rapid Tests in Toronto, ON.  Rapid Test & Trace Canada has transitioned to a fully online system book a supervised test today! This allows you to do the test from the comfort of your own home and on your own time.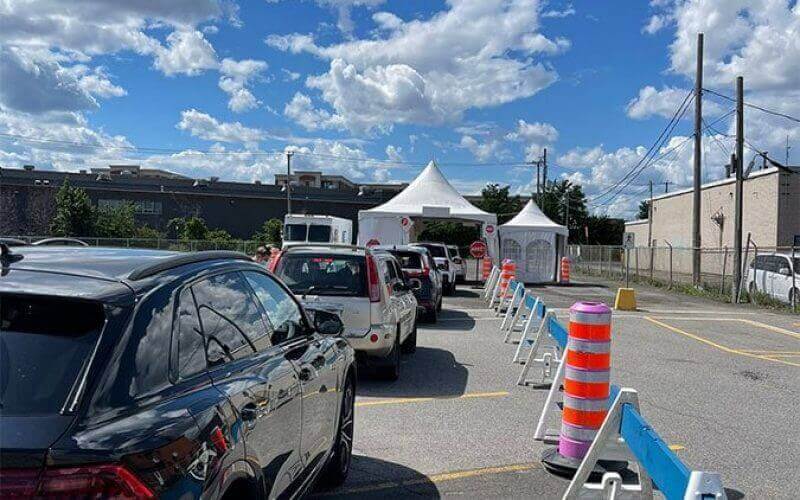 Restrictive public health measures are being lifted around the world. Recreational travel is once again possible. But the global pandemic isn't over yet and many regional health authorities require proof of negative COVID-19 test results.
National health guidelines can vary. Some places may require a negative PCR test. However, the United States and other countries do accept rapid antigen test results for entry.
Please call your destination in advance to confirm the type of test you need.
We offer a variety of COVID tests at our drive-thru testing site in Montreal.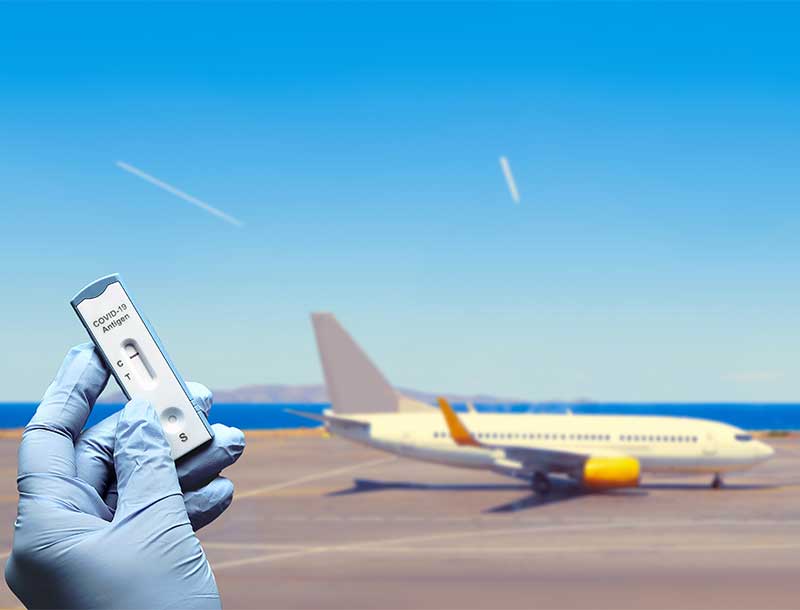 Your convenience is our top priority. We have many open slots for observed tests.
Remember to please contact your travel destination to confirm the type of test result you need.
Then simply purchase your test in advance through our website or use your own Health Canada Approved test. And get your test observed by one of our registered nurses or trained health care practitioners without leaving your home.
After the test, your test results will be emailed to you.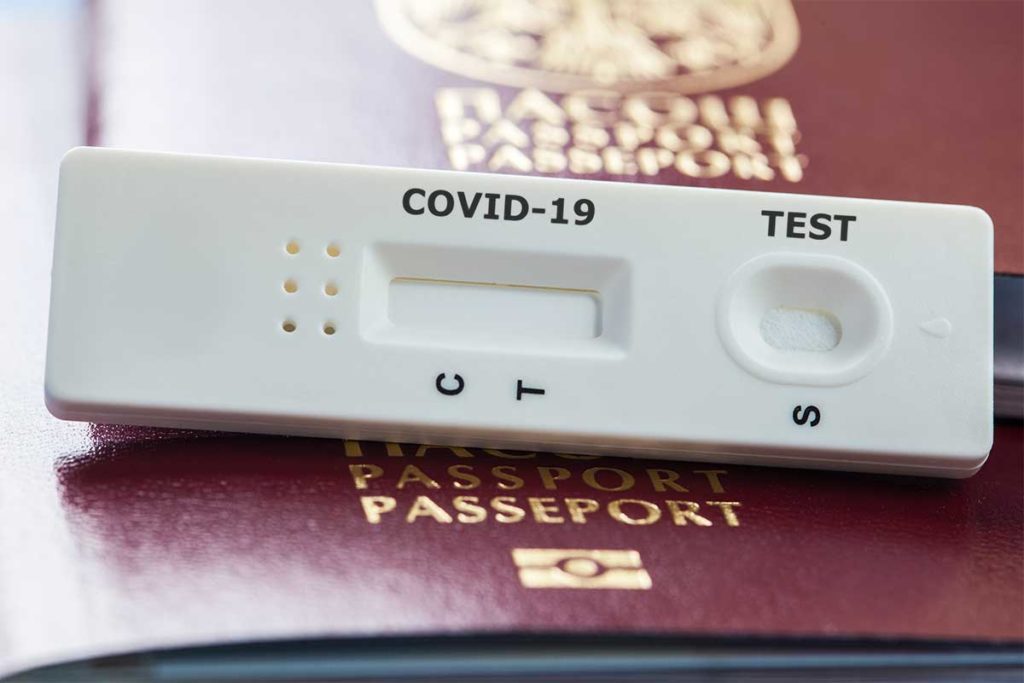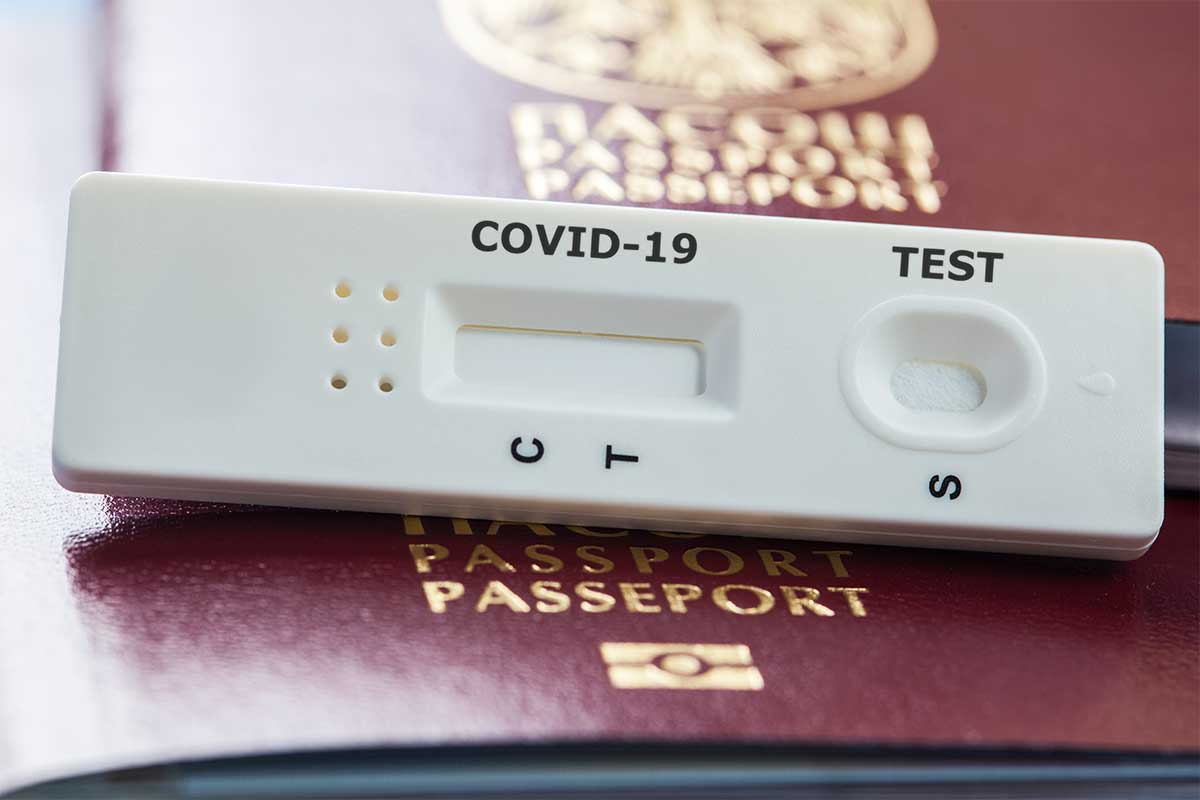 Get Your COVID Test for Travel
Online COVID testing in Montreal is Now Available 
Online COVID Testing Toronto– FAQ
I'm not travelling, can I still use your service?
Yes, absolutely. Please note that the Sante Quebec offers free COVID tests to symptomatic individuals. You can use Quebec's COVID-19 Self Assessment Tool to complete an online questionnaire and see if you qualify for a free test. 
If you are not eligible for a free COVID test, we invite you to use our paid drive-thru service. A negative test result can provide the peace of mind you're looking for. 
When should I get tested for COVID before travelling?
This will depend on your travel destination. Most countries require a negative test result within 72 hours of your arrival.
How long does it take to receive my results?
The rapid antibody and antigen tests provide results within approximately 15 minutes. The PCR test is sent to a nearby lab for analysis and you will receive your result in about 24 hours.
How long does it take to get COVID-19 test results?
Polymerase chain reaction (PCR) tests are the most common in Canada. These involve an uncomfortable throat or nasal swab and require you to go to a government-authorized testing facility. Your test is then sent to a local laboratory for analysis.
Depending on where in Canada you get tested for COVID-19, it could take 1-5 days to receive the results of your PCR test.  
Rapid COVID-19 antigen tests can be self-administered and return a result in 10-15 minutes. 
How accurate are the results?
As per the manufacturer, the results are:
Antibody
IgG Detection: Relative Sensitivity 94.6% (CI: 84.2%-98.6%), Relative Specificity: 100% (CI: 96.5%-100%)

IgM Detection: Relative Sensitivity 94.6% (CI: 81.9%-97.6%), Relative Specificity: 98.1% (CI: 93.3%-99.5%)
Antigen
I have a COVID-19 vaccine, do I still need to get tested?
In most cases, yes, even vaccinated people need a negative COVID test to travel. COVID-19 vaccinations are still not widely available around the world and many countries still require a negative test. Again, please contact the local authorities at your travel destination to confirm.
Can I use your tests to travel?
Yes, our drive-thru COVID testing service is designed to help travellers. Recreational travel is opening up for those who can provide proof of a negative rapid test. But testing at the airport terminal is stressful and expensive! Our drive-thru COVID testing service is more convenient and less expensive.
Do I need to book an appointment?
No appointment is required to use our drive-thru COVID testing service. Just buy your test in advance on our website and come to our Montreal testing location during our hours of operation.
What is a rapid antibody test?
The COVID-19 (SARS-CoV-2) Antibody Test is intended to determine the antibody status for individuals previously diagnosed with COVID-19. The rapid antibody test can also help identify individuals who have been exposed to the virus.
Antibody testing should NOT be used to infer immunity status or infectivity and should not be used as the sole basis to diagnose or exclude COVID-19 (SARS-CoV-2) infection.
What is a rapid antigen test?
Rapid antigen tests detect proteins either at the surface of the virus or from inside of the virus that is released after breaking up the virus using a simple soap solution.
These differ from PCR (polymerase chain reaction) tests, which detect the genetic material of the virus.
Can I schedule more than one test at a time?
Yes, you can book as many tests as you would like as long as they are all at the same address and they follow all local laws and guidelines.
What happens if I test positive for antibodies?
A positive result for COVID-19 (SARS-CoV-2) antibodies may indicate previous or current exposure to COVID-19 (SARS-CoV-2). But please note this should NOT be used to infer immunity status or infectivity.
It is unknown whether antibodies indicate protective immunity and for how long.
What happens if I test positive for antigens?
If your test is positive for COVID-19 then you must immediately contact your local public health authority for information on how to proceed. In Montreal, you should contact Sante Montreal at 514-644-4545. More information is available on their website. 
Does a negative result mean that I'm COVID-19 free?
Not necessarily. The tests screen for the presence of the virus. If you are asymptomatic, then you may not have enough virus in your system to trigger a positive result. We recommend that you speak to your local healthcare representatives and follow government guidelines regarding the diagnosis and treatment of COVID-19. 
Does my employer or school accept these results?
Please contact your employer or school directly in order to find out if they accept the results of this type of test.
Are there false-positive and/or false-negative results?
Yes, as with any medical screening, there can be false-positive or false-negative results. If you receive a positive result, we recommend that you contact your local health authority for more information and to conduct a conformity COVID test.

If you have any further questions please contact us to: info@rapidtestandtrace.ca