The SARS-CoV-2 Antigen Rapid Test is a lateral flow test for the qualitative detection of the nucleocapsid antigen from SARS-CoV-2 in anterior nasal swab specimens directly from individuals suspected of COVID-19 within the first seven days of the onset of symptoms. The test can also test specimens from individuals without symptoms.
Results in 15 minutes 

Nasal swab specimens 

Room temperature storage 

Excellent performance compared to molecular methods
The Flowflex SARS-CoV-2 Antigen Rapid Test (self-testing) is manufactured in China by Acon Biotech (Hangzhou) Co., Ltd. and was approved by Health Canada on June 3, 2022.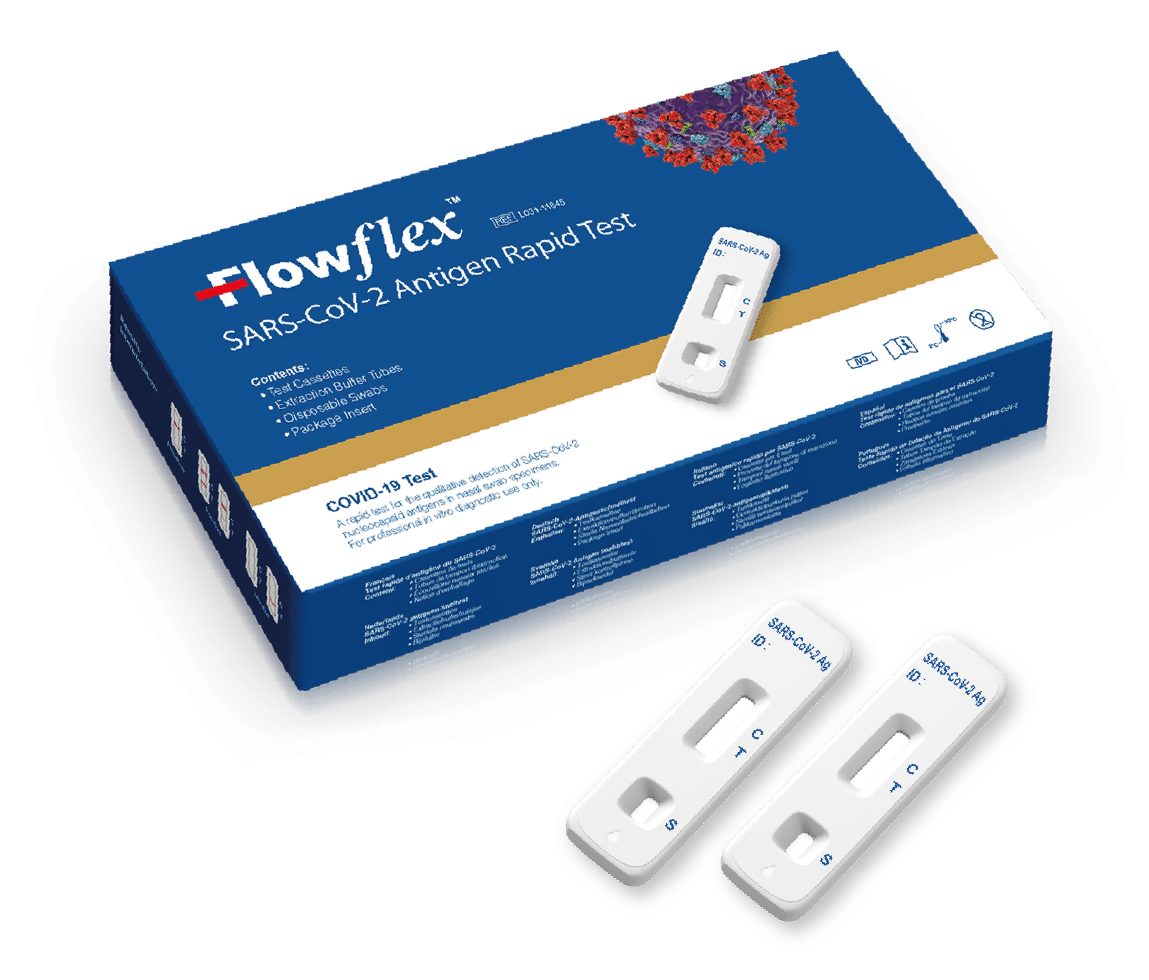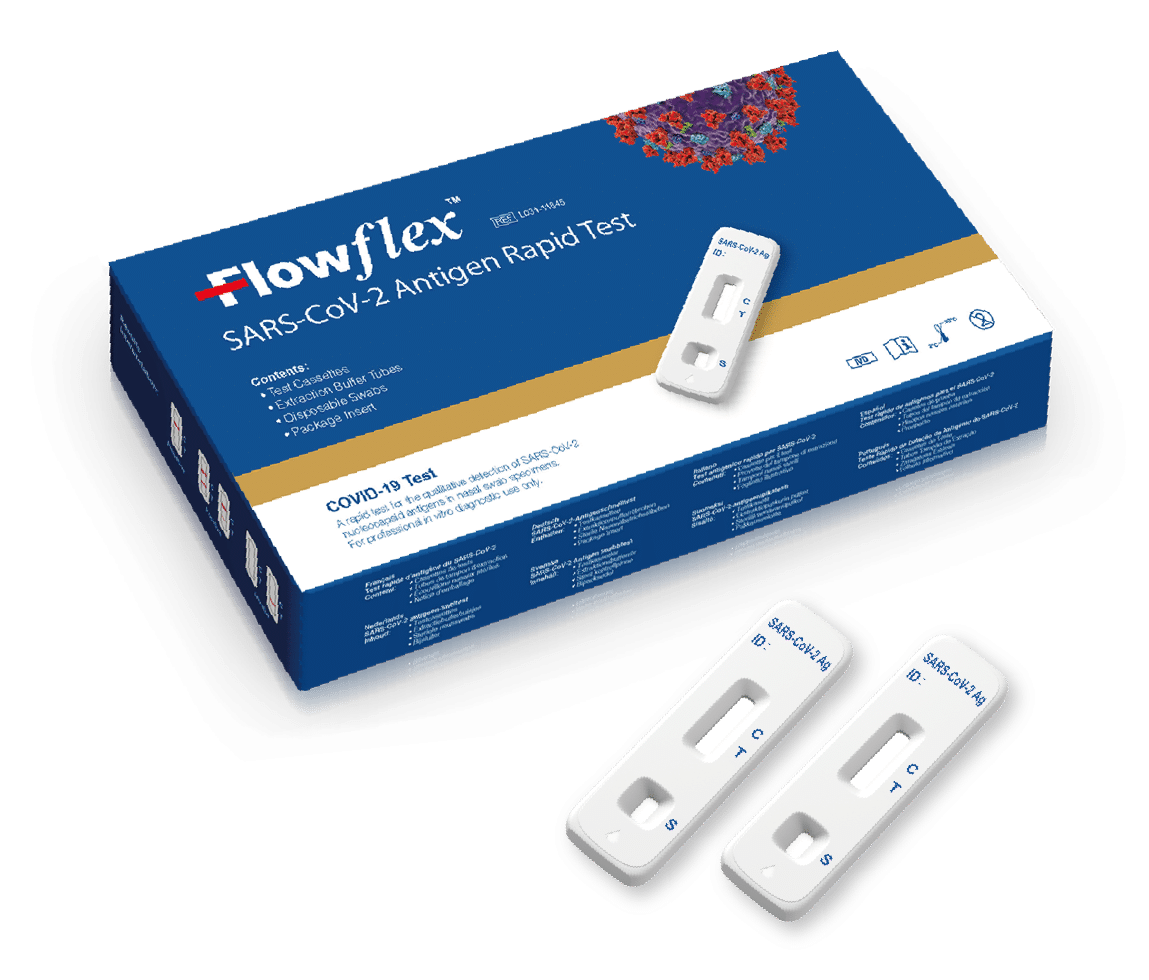 Buy the Flowflex SARS-CoV-2 Antigen Rapid Test (self-testing) for Your WorkPlace