The FlowFlex Rapid Test Kit uses the latest patented technology in detecting proteins ensuring that it can detect new strains of the COVID-19 virus. Using a simple nasal swab within 2cm of the nose makes it extremely easy to administer an accurate test.
Detects New Virus Strains 

MHRA Registered 

Nasal only test 

2 Year Shelf Life 

Results in 15 Minutes
The Flowflex SARS-CoV-2 Antigen Rapid Test is manufactured in China by Acon Biotech (Hangzhou) Co., Ltd. and was approved by Health Canada on February 11, 2022.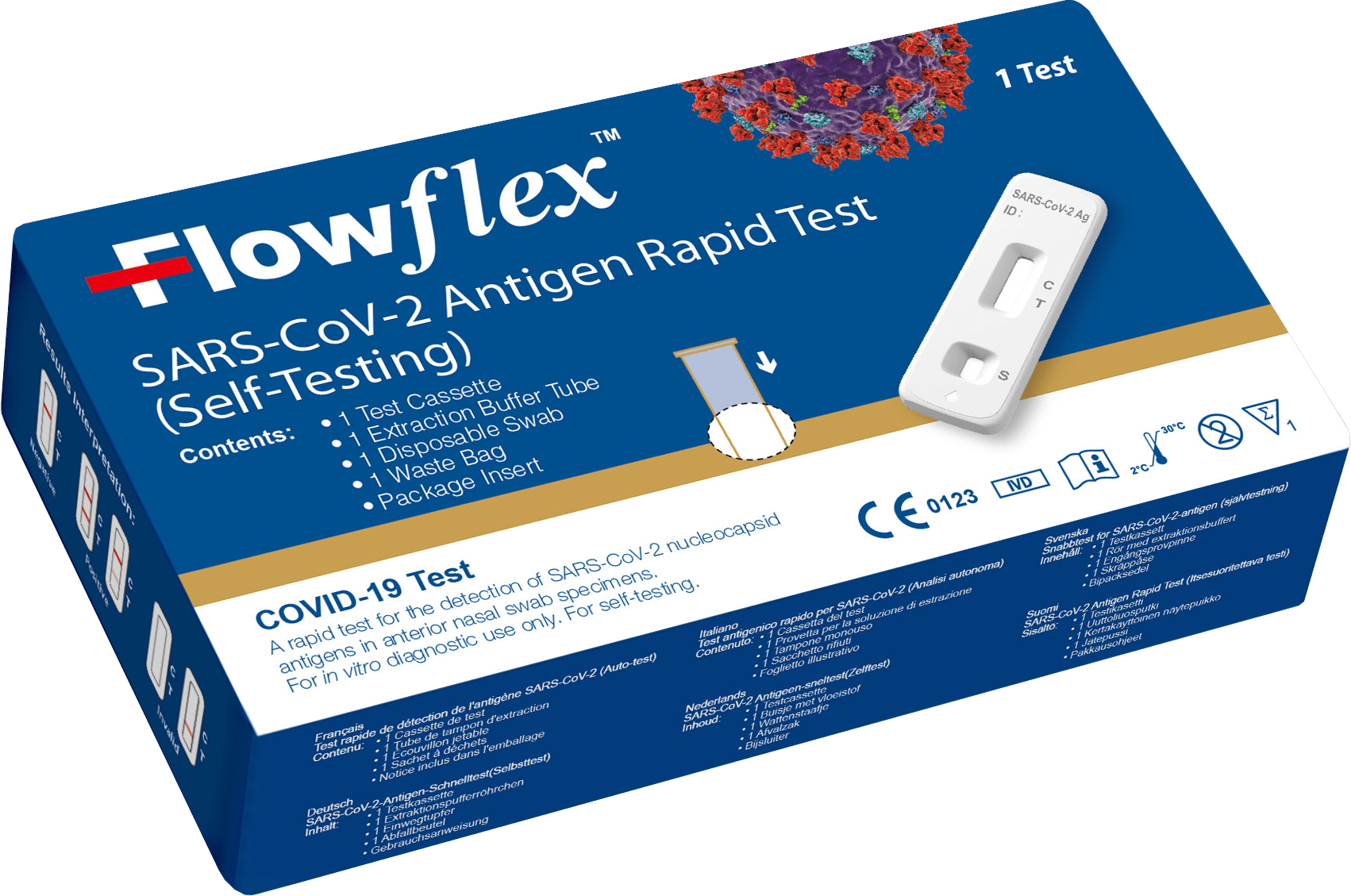 Buy the Flowflex SARS-CoV-2 Antigen Rapid Test for Your WorkPlace