The ID NOW™ platform combines the benefits of speed and accuracy for the fastest molecular results in the market. The ID NOW™ COVID-19 test returns positive results in 13 minutes or less to enable immediate clinical decisions during the first patient visit. The easy to use ID NOW™ platform is designed for near-patient, point-of-care use in a variety of healthcare settings.
Intuitive, CLIA-waived test procedure is designed for near-patient, point-of-care testing. 

Assay kit contains necessary testing components (24 tests, patient swabs and positive control swab) and can be stored at room temperature. 

Direct sample types include: nasal swab, nasopharyngeal swab and throat swabs
Id Now COVID-19 2.0 is manufactured in the United States by Abbott Diagnostics Scarborough, Inc. and was approved by Health Canada on April 8, 2022.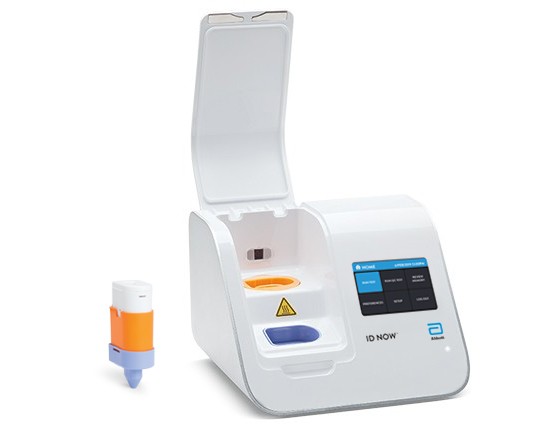 Buy Id Now COVID-19 2.0 for Your WorkPlace