The iHealth™ COVID-19 Antigen Home Test is authorized for non-prescription home use with self-collected direct anterior nasal (nares) swab samples from individuals aged 14 years or older or adult collected direct anterior nasal swab samples from individuals aged two years or older.
Highly-Absorbent swab

– Made of PU foam, the absorbent tip of the swab makes sample collection more efficient than a regular swab.

Double-Cap Security Design

– The double-cap design allows you to safely store the liquid and then precisely drip the mixed sample onto the test card.

Easy-to-Understand Results – The unique test card shortens the time to get your results and makes them easy to read. If only the C line shows up, the test is negative. If both C and T lines show up, the test is positive.
iHealth COVID-19 Antigen Rapid Test is manufactured in China by Andon Medical Co., Ltd. and was approved by Health Canada on April 28, 2022.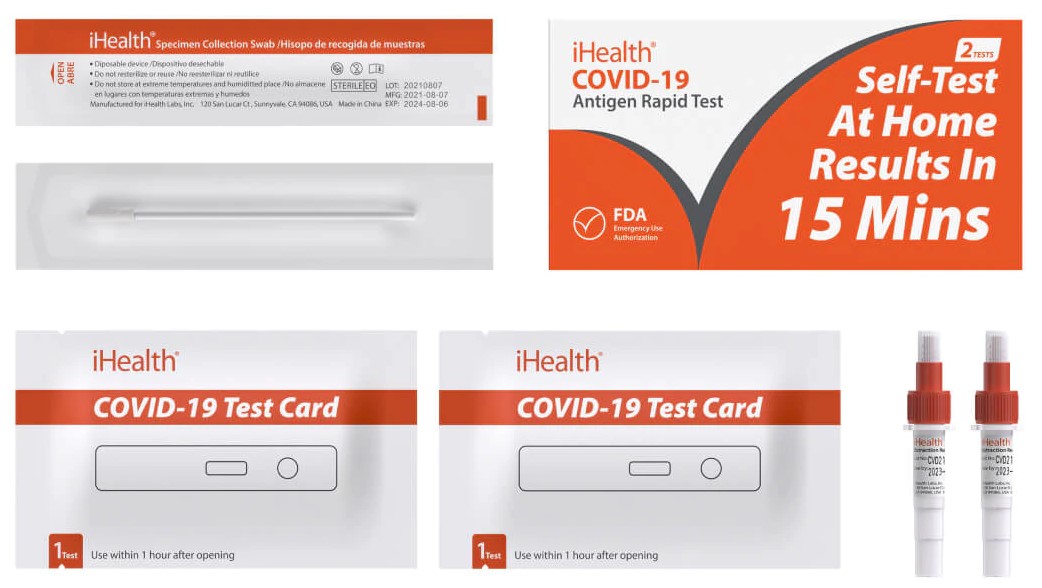 Buy iHealth COVID-19 Antigen Rapid Test for Your WorkPlace