Unfortunately, the sixth wave of COVID is here. And many fully vaccinated Canadians continue to test positive for COVID-19.
If you do test positive for COVID, the recommended public health measures are different across Canada and can vary by vaccination status. This leaves many people who test positive left wondering what to do.
In this article, we'll look at the various COVID guidelines in different provinces.
What to do if you test positive for COVID-19
Testing positive for COVID at this stage of the pandemic can put a person in an uncertain situation. Obviously, you'll want to take measures to limit the spread.
But with a decrease in COVID-19 testing and the provinces lifting pandemic restrictions, it's difficult to know when you can safely end your quarantine. Here are 5 general rules to follow if you test positive for COVID.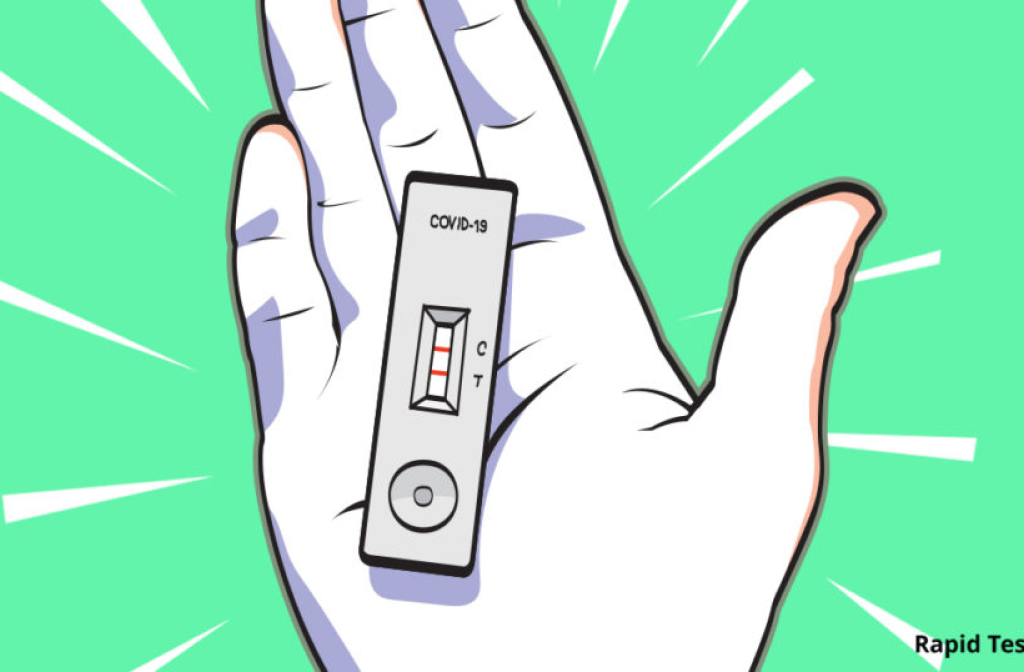 The first thing you'll want to do is develop a plan to stay home and limit your exposure to others. This may require calling in sick to work, canceling the nanny, or getting a friend to deliver you groceries.
2) Determine Day 0 (exposure)
You might be wondering how to determine where you were exposed to COVID-19. A common approach is to think about any high risk settings you attended. This would often be 2-3 days before your first developed symptoms.
For example, let's say you start to feel sick with a persistent cough and brain fog on Saturday afternoon. Try to remember everywhere you went on Wednesday through Friday and see if something stands out.
Make a list of anyone who should monitor for symptoms. This would include people living with you and anyone you were in close contact with recently. Think back to your Day 0, before your symptoms started.
Now that you've made your best guess at determining your Day 0, it's time to let people know that you've tested positive. Encourage them to take a rapid test as soon as possible. Anyone who is symptomatic should continue daily testing, even if they test negative.
If you went to work or school after your Day 0, contact the organization and update them on your COVID situation.
Isolation periods vary by jurisdiction and whether you've had your COVID-19 vaccine. The general idea is to stay isolated until you are no longer infectious. Note it is possible to test positive even after your symptoms have subsided.
A good rule is to wait until you test negative for at least 2 days in a row before returning to work.
Buy Rapid Tests for Your Home or Workplace
How come I only tested positive after the symptoms went away?
You may have noticed many people saying that they got a negative test result when symptomatic and tested positive after the symptoms went away. The recent trends show that vaccinated people have a much quicker immune response.
This rapid immune response causes symptoms to present as soon as the virus enters your body and not last as long. The result is vaccinated people testing positive after the symptoms have subsided but when they are still infectious.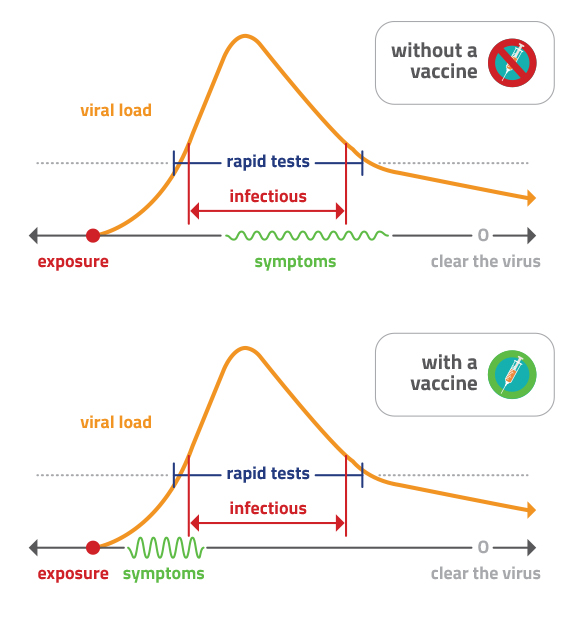 PCR tests are now reserved for special circumstances. For most people, rapid antigen tests are the only way to put their mind at ease.
The best guidance is to continue testing until you're negative, even if you feel well. You should "test to leave" the home.
COVID Guidelines by Province
Here's a summary of what different provinces recommend if you test positive for COVID-19. Note this information was last updated in April 2022.
Alberta Health Services (AHS) has an Advice for People Tested for COVID-19 page with all the details you need to follow in that province. If you have a positive test result in Alberta, AHS recommends you follow three steps:
Isolate Right Away
Identify Close Contacts
Get Informed
AHS advises that if you test positive for COVID-19, you should not return to work or school until your legal isolation period is over.
At least 5 days if you are fully immunized
10 days if you are not fully immunized
Anyone experiencing COVID symptoms is also asked to isolate, even if they've tested negative.
The BC Centre for Disease Control (BCCDC) outlines what to do if you have COVID-19 on its website. If you test positive, the BCCDC recommends that you:
Check if you may benefit from treatment options
Self-isolate and manage your symptoms
When to End Self Isolation in BC
Fully vaccinated individuals who test positive for COVID and are managing their illness at home may end self-isolation when all three of the following conditions are met:
It's been at least 5 days since your symptoms started or from the date you tested positive
Your fever has resolved without the use of fever-reducing medication
Your symptoms have improved.
Individuals who have not received both doses of a 2-dose vaccine series, must also meet the above conditions but wait at least 10 days instead of 5 days.
The Ontario Government's COVID-19 website explains that if you test positive on a rapid antigen it means you have the virus and must self-isolate immediately. There is no longer the recommendation to take PCR or rapid POC molecular test to confirm your positive result.
What to do if you test positive for COVID in Ontario
The provincial government outlines the following steps for individuals who receive positive COVID test.
Inform all people that you were in close contact with 48 hours before you developed COVID-19 symptoms (or 48 hours before your test if you never had symptoms).
Individuals who develop severe symptoms requiring medical attention, such as shortness of breath or chest pain, should call 911 and inform them that you have tested positive for COVID-19.
Individuals who are at a higher risk of severe illness should contact a healthcare professional or visit a clinical assessment centre.
For five days (or 10 days if you are immunocompromised) after your isolation period ends, you must continue to wear a well-fitted mask in all public settings.
The Quebec Government's coronavirus website explains when you need to self-isolate when you have COVID-19. These instructions also apply to people presenting symptoms for COVID-19, even if you have not yet done a rapid antigen test. 
What to do if you have COVID-19 in Quebec
The provincial government outlines that you must self-isolate for at least 5 days and follow these requirements if you test positive for COVID.
Wear a mask during any social interaction (except for children aged 5 years and under).
Avoid contact with vulnerable people.
Avoid participating in non-essential social events.
Keep a distance of 2 metres from other people.
After 10 days, you may resume your activities as usual while taking steps to limit the spread of the virus.
What about the people who live with you?
For 10 days, the people who live in your household should:
watch for the appearance of symptoms
avoid contact with vulnerable people
wear a mask during any social interaction (except for children aged 5 years and under)
keep a distance of 2 metres, when possible
Travelling Soon? Book Your Observed Test Today
It's a fast and easy way to get your COVID test results certificate for travel. Just schedule a time with one of our friendly nurses, perform a supervised rapid antigen test and get your results document via email.