The InteliSwab™ COVID-19 Rapid Test detects active infection from a self-collected sample using its built-in swab. After users swab their lower nostrils, the test stick is swirled in a pre-measured buffer solution, and the result appears on the test stick within 30 minutes. No instruments, batteries, smartphone or laboratory analysis needed!
Approved for Over-The-Counter (OTC) Use 

Easy to Use 

Accurate (test and retest! – 2x tests in each pack) 

Quick & efficient at-home test 

No lab tests/equipment needed
The Inteliswab COVID-19 Rapid Test is manufactured in the United States by Orasure Technologies, Inc. and was approved by Health Canada on December 15, 2021.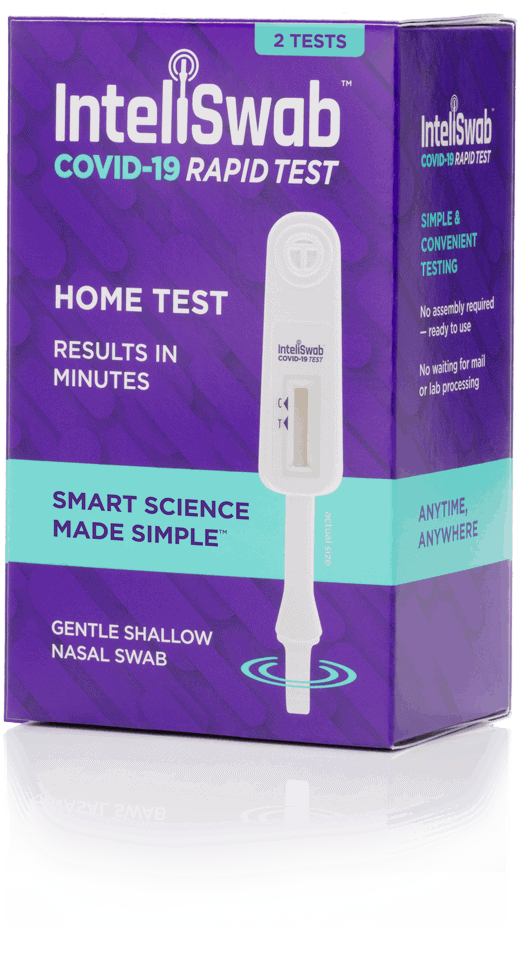 Buy the Inteliswab COVID-19 Rapid Test for Your WorkPlace