The iStatis Covid-19 Antigen Test is developed for use in multiple settings, so you can trust that the tools you use to provide care for your patients are quick, accurate, and simple to use.
Simple:

Rapid tests should simplify and support existing healthcare structures, not create roadblocks. With an easy-to-use platform, we make the iStatis COVID-19 Antigen Test straightforward to perform and read the results.

Accessible:

iStatis was created to ensure every person in the world has  access to testing. We built a portable and convenient platform that is easy to store and transport so that our tests can be used in multiple settings, making it easier to test more patients worldwide

Quality:

Accessible shouldn't mean low-quality. We believe that improving global healthcare starts with knowing your statis, so we designed and built a high-quality test you can trust. With high accuracy of over 91.43%, you can be sure of your statis

Made in Canada:

Made in Canada by bioLytical, the maker of the innovative INSTI® platform, the iStatis COVID-19 Antigen Test is manufactured in an ISO 13485:2016 MDSAP certified facility using only the highest quality standards, offering results in just 15 minutes.
The Istatis COVID-19 Antigen Test is manufactured in Canada by Biolytical Laboratories Inc. and was approved by Health Canada on  March 4, 2022.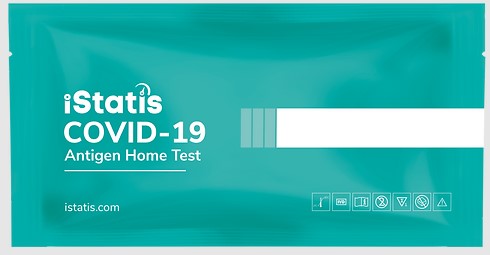 Buy the Istatis COVID-19 Antigen Test for Your WorkPlace