Fast, simple and reliable, the Panbio™ COVID-19 Antigen Self-Test provides results in 15 minutes at home. Panbio COVID-19 tests are used by healthcare professionals in over 100 countries. This over-the-counter test is easy to use, with simple step-by-step instructions using a nasal swab, and can be used for all ages (children under 14 should be supported by an adult).
Easy-to-use, simple procedure with comfortable nasal swab

Trusted brand used in more than 100 countries

Leverages technology and established performance of professional use test.

Results in 15 minutes
The Panbio COVID-19 Antigen Self-test is manufactured in Germany by Abbott Rapid Diagnostics Jena Gmbh and was approved by Health Canada on December 21, 2021.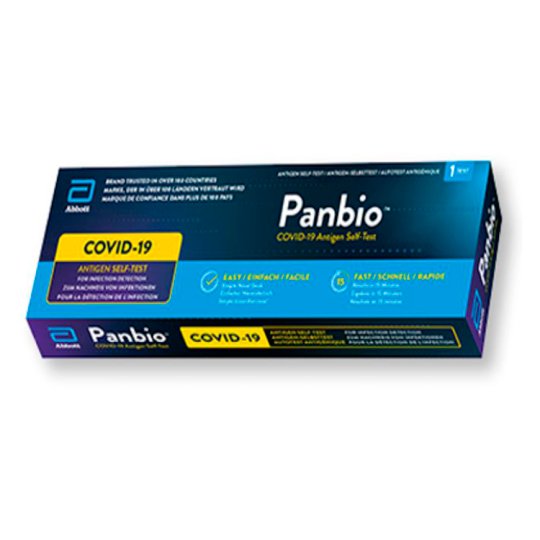 Buy the Panbio COVID-19 Antigen Self-test for Your WorkPlace