The Roche SARS-CoV-2 Rapid Antigen Test provides rapid results for fast decision-making at the point of care. It's a very effective tool to screen asymptomatic patients for current COVID-19 infection.
The Roche rapid covid test is a chromatographic immunoassay for the qualitative detection of SARS‑CoV‑2 nucleocapsid antigen present in human nasal samples.
Patient-friendly nasal or nasopharyngeal sample collection types.
Easy-to-use mass testing helps identify infectious people and contain the spread.
All necessary reagents provided & no equipment needed
Storage temperature: 2-30℃/36-86℉
Pack size: 25 test/kit
Can be used in a wide variety of non-laboratory settings
No special/additional instruments required
Self-contained tube with "break off" swab minimizes staff exposure
The extraction tube is fully enclosed for disposal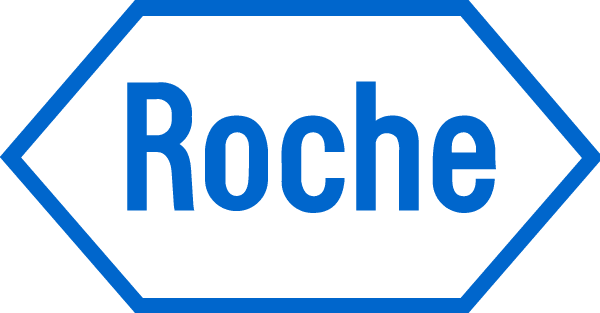 How to Use a Rapid COVID Test
Learn how to take a rapid covid test and read the results with these step-by-step instructions on how to use rapid antigen tests for COVID-19.
The Roche SARS‑CoV‑2 Rapid Antigen Test is manufactured is approved for use Health Canada.
Get a quick result within 15-30 minutes – no need for a follow-up appointment to discuss the result
Provide the option to self-collect their nasal sample
Allow decentralized testing or access to testing in areas where laboratory testing is not available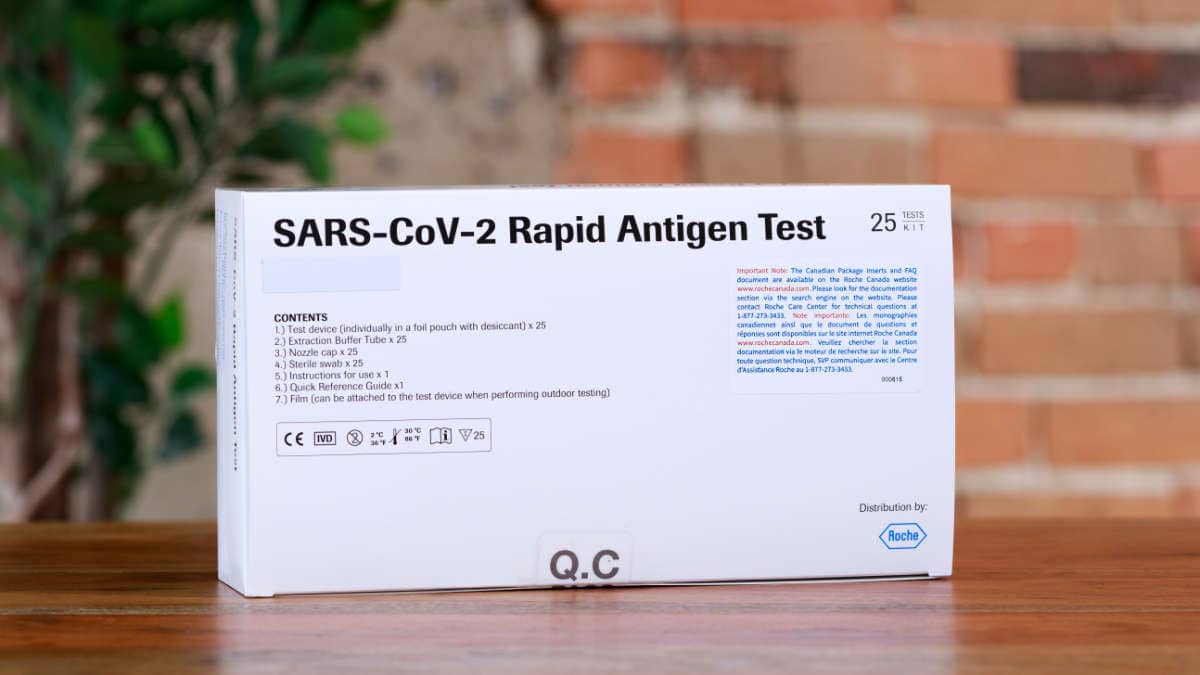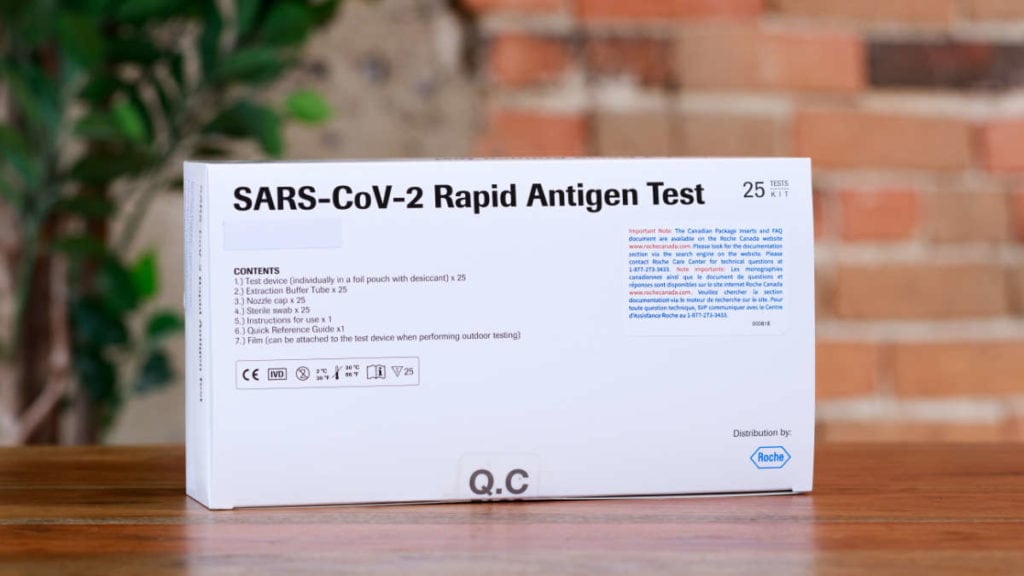 Buy Roche SARS‑CoV‑2 Rapid Antigen Test for Your WorkPlace