The SARS‐CoV‐2 Antigen Self Test Nasal is a lateral flow test for the qualitative detection of SARS‐CoV‐2 nucleocapsid antigen in human nasal samples. This test is used to detect antigens of the SARS‐CoV‐2 virus in individuals suspected of having COVID‐19 and is designed as a self‐test for the general public.
Reliable answers: High test quality and performance.

Quick results: Faster results compared to laboratory testing. 

Easy repetitive testing: No need to visit a healthcare professional or schedule an appointment. 

Easy handling procedure: Reduced handling errors and waste. 

Increased user protection: Virus inactivation by extraction buffer after 2 minutes. 

Peace of mind: Worrying symptoms can be put into perspective.
The SARS-CoV-2 Antigen Self Test is manufactured in South Korea by Sd Biosensor, Inc. and was approved by Health Canada on December 10, 2021.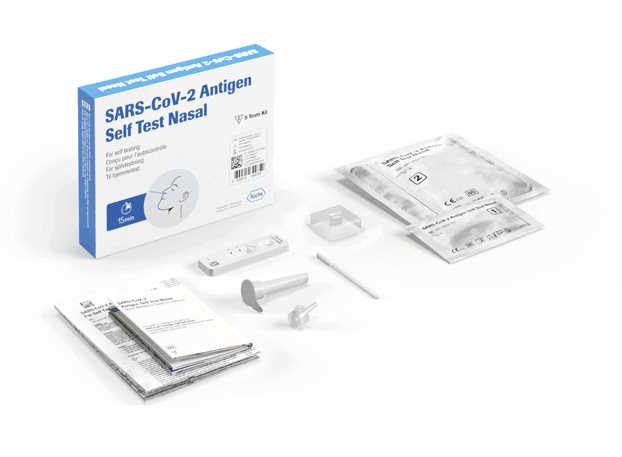 Buy the SARS-CoV-2 Antigen Self Test for Your WorkPlace