The SARS-CoV-2 Rapid Antigen Test Nasal provides rapid results for fast decision making at the Point of Care. Nasal sampling is less invasive, which can reduce patient discomfort, and minimize the duration of the procedure as well as the risk of sneezing or coughing. Nasal swab samples may be self-collected by patients under supervision, offering further protection for healthcare professionals.
Using a nasal swab for quick and convenient specimen collection 

Getting a quick result within 15-30 minutes – no need for a follow-up appointment to discuss the result 

Providing patients with the option to self-collect their nasal sample 

Allowing decentralized testing or access to testing in areas where laboratory testing is not available
The SARS-CoV-2 Rapid Antigen Test Nasal is manufactured in South Korea by Sd Biosensor, Inc. and was approved by Health Canada on June 21, 2021.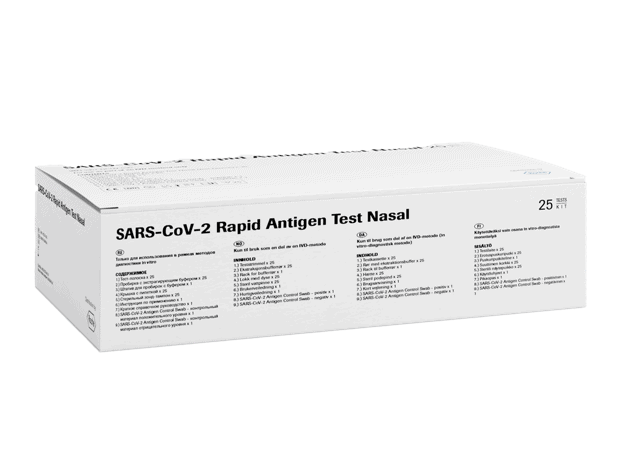 Buy the SARS-CoV-2 Rapid Antigen Test Nasal for Your WorkPlace