SGTi-flex COVID-19 Ag is an immunoassay for qualitative detection of Nucleocapsid protein antigen from SARS-CoV-2 in nasopharyngeal and nasal swab specimens. The test is used as an aid in the rapid diagnosis of SARS- CoV-2 viral infections.
Qualitative detection 

Suitable for nasal and nasopharyngeal swab 

One step rapid test – reliable results available after 15 minutes 

Easy handling – no device or additional equipment required 

Evaluated by Paul Ehrlich Institute (PEI)
The Sgti-flex COVID-19 AG Test is manufactured in South Korea by Sugentech, Inc. and was approved by Health Canada on January 21, 2022.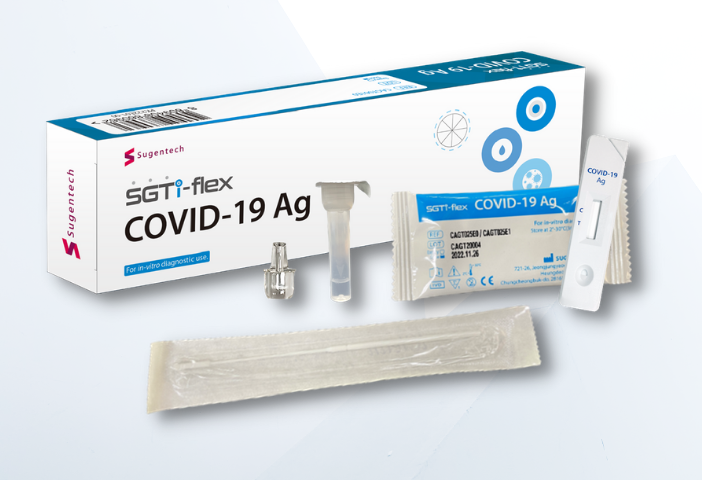 Buy the Sgti-flex COVID-19 AG Test for Your WorkPlace