STANDARD Q COVID-19 Ag Home Test is a rapid chromatographic immunoassay for the qualitative detection of SARS‑CoV‑2 nucleocapsid antigen present in human nasal sample. It provides only an initial screening test result. 
Getting results In 15 ~ 30 minutes 

Easy and convenient testing process for self-diagnostic test 

Effective in detecting the SARS-CoV-2 variant 

Suitable for Point of Care Testing 

No need for using extra equipment
The Standard I-q COVID-19 AG Home Test is manufactured in South Korea by Sd Biosensor, Inc. and was approved by Health Canada on May 19, 2022.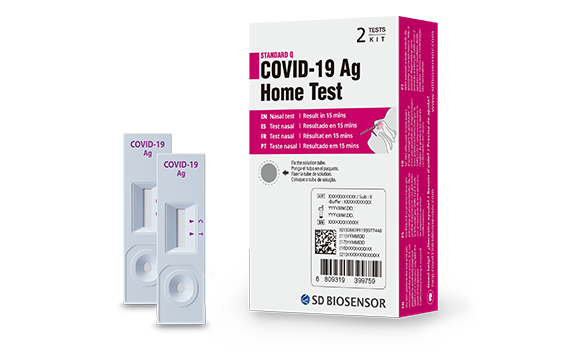 Buy the Standard I-q COVID-19 AG Home Test for Your WorkPlace