This article provides tips on how to make rapid testing part of your strategy to stay healthy and prevent the spread of the coronavirus while traveling during the holiday season.
Winter is arriving soon and it's the perfect excuse to travel to a sunny destination, even as Covid cases worldwide are declining, in Canada, they continue to be monitored closely by all provinces. This time last year, everybody was afraid to fly but now, it feels like a little fun in the sun is just what the doctor ordered, considering that most of us can't stand another Zoom meeting!
That said, the reality is that there is still a pandemic and while many countries have opened their doors to Canadian travelers, we must still exercise caution. Luckily, there is a way to have a safe trip, and we're here to show you how.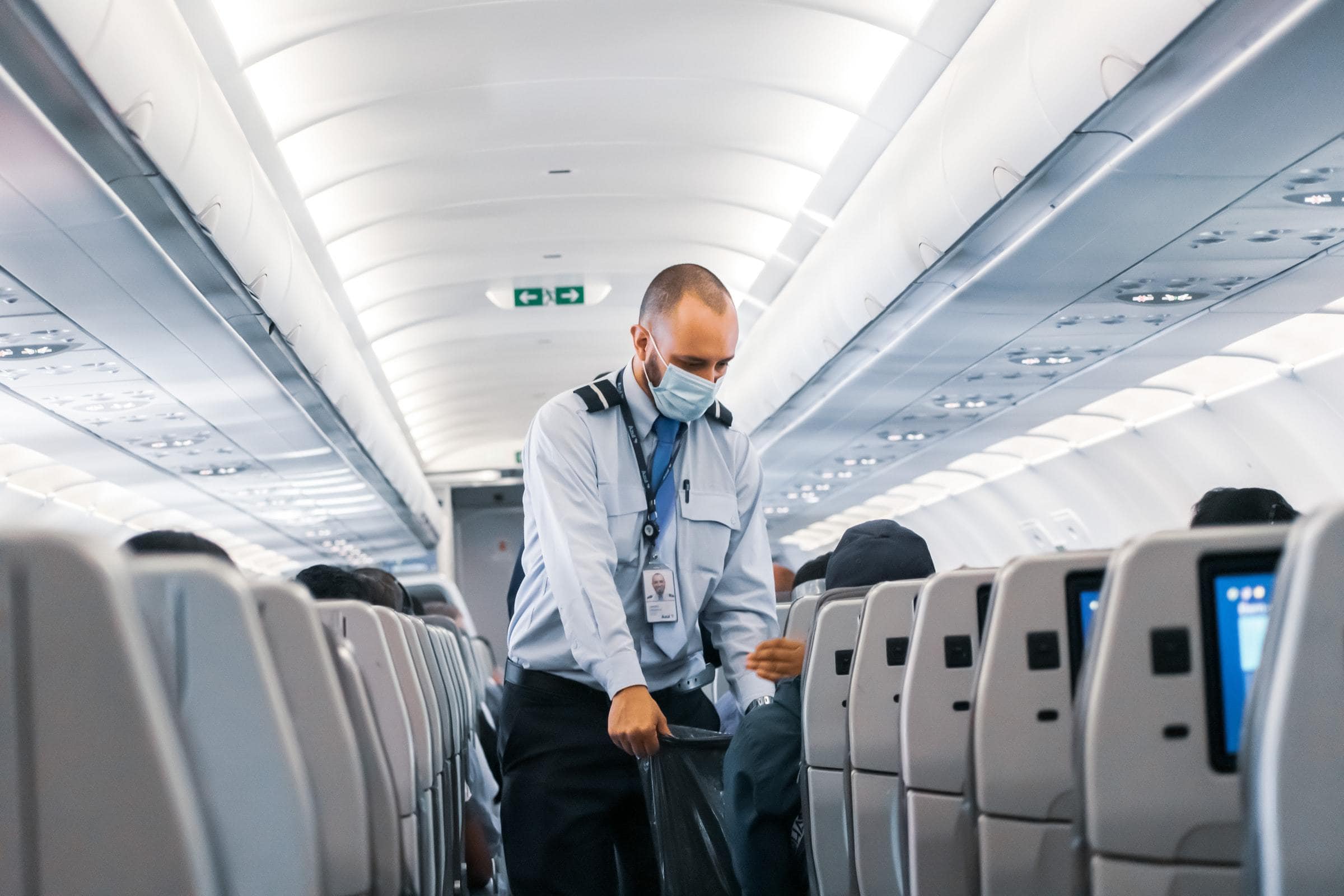 1. Be willing to explore new terrain
The rules of travel have changed, possibly forever. Before the pandemic, you would either plan a holiday based on a country you are longing to see or pick an option from a top-ten list on the internet. Now, you must limit your search to safe countries.
But don't worry, that is not as boring as it sounds. While this used to be a very short list, it has gotten much longer in the past few months. Popular tourist destinations have gone into overdrive to ensure their countries are ready for snowbirds. However, some countries still haven't been able to fully recover.
So, if you had your mind set on a particular location, you should find out if it is safe to visit and if it isn't, be willing to try somewhere new. Things to look out for are the trend in Covid-cases, safety protocols in place, and the performance of their healthcare services in general.
2. Choose your flights wisely
Once you have narrowed down your options, it is advisable to book a seat as soon as possible. The two things you need to look for are the most direct route possible and an airline with excellent safety protocols in place.
Flying direct will minimize your contact with people during layovers. Transit hubs have fliers from so many different countries, some of which have more laxed travel rules than others.
Therefore, you are more likely to come in contact with infected people. Even if you are fully vaccinated, you should remember that no vaccine is 100% safe and there is still a slim chance of getting the virus.
That is where choosing an airline with safety measures comes in. Some airlines have mandated or incentivized their staff to be fully vaccinated. They may also have strict rules in place to ensure passengers always wear their masks, and they sanitize their planes constantly.
Admittedly, these safety measures make the flight less enjoyable than before, but they help to ensure you actually get to enjoy your holiday and get back home safely.
3. Don't skimp on accommodation
If you're used to budget trips and staying in hostels, this might be the year to upgrade your digs. Crowded accommodations have a higher chance of viral outbreaks, which could mean you getting infected or being forced to quarantine.
Your best bet is to stay in a decent hotel with your own room and amenities, especially your own bathroom. That way, you can limit your interactions with other guests. When looking for a hotel, you could search for rapid covid testing near your location or make it easier by carrying your rapid covid test kit.
If you plan on staying with friends or family, it is important to know their vaccine status ahead of time. Otherwise, you would need more rapid antigen tests so you can all get tested regularly.
As annoying or as inconvenient as this might be, it is actually worth it. Right now, you can only return to Canada if you have a negative molecule test taken within 72 hours of your flight even as a citizen. This means that if you get infected, you will have to change your flight and take another test.
While it is likely that you can get the virus from sightseeing, the highest risk of contamination is from the people around us. So, if you don't know the vaccine status of the people you plan to stay with and are afraid things might get awkward, a hotel might be a much safer alternative.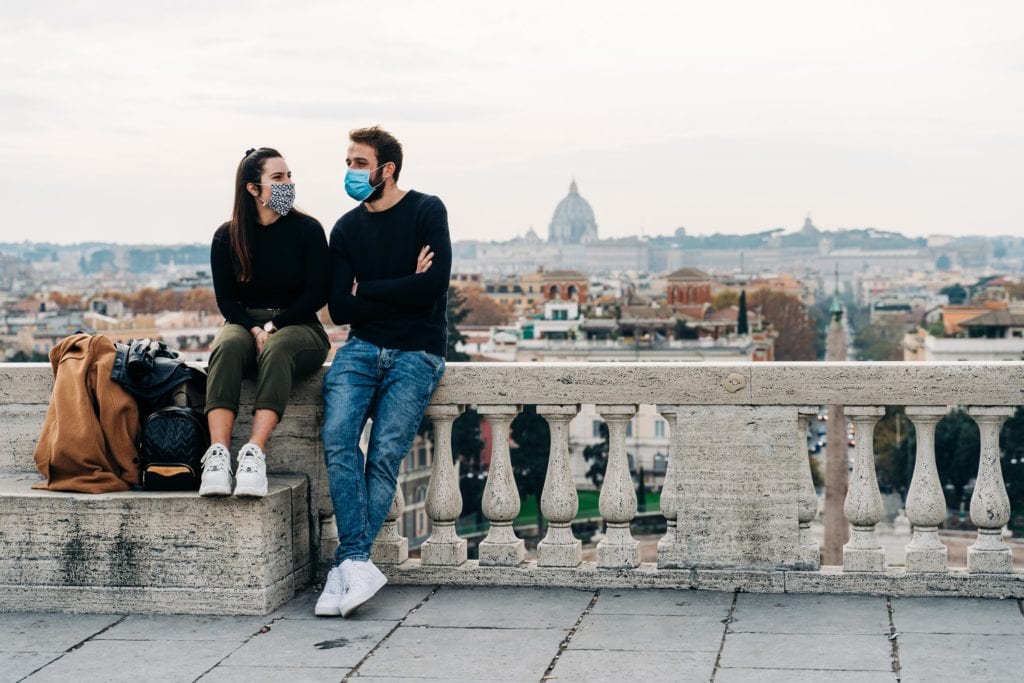 4. Have a travel itinerary
For people who aren't used to planning trips meticulously, this might be a bit of an inconvenience. However, desperate times call for careful planning.
This is particularly important if you want to do any sightseeing. Naturally, popular attractions will have a lot of guests. Many guests mean long queues and long queues means increased risk of exposure.
You can minimize this risk by knowing exactly when you want to go to the various locations and book tickets in advance. You can also plan around days or times with lighter traffic, for example, early mornings or weekdays.
Your travel itinerary should also include how you plan on getting around. The safest way to travel now is in your own car, or a rented car. Public transportation has its obvious risks and using an Uber might be expensive.
Even though you have a detailed plan of where to visit and when, remember to keep following the news for any updates. If there happens to be an outbreak, it would be best to avoid it, even if you are fully vaccinated. However, if you choose to take the risk, then pay special attention to the next tip.
Finally, it is advisable to travel with your own rapid test kit. The reason for this is it can help you monitor your health and those of the people around you. Even though rapid antigen tests are not accepted for all travel destinations, they are still advisable for personal or corporate use.
Is it still worth traveling?
With all the hoops you have to go through to travel safely, it is easy to wonder if it is worth all the fuss. While traveling during Covid is more complicated than normal, being fully vaccinated makes it simpler.
So, yes, it costs a bit more and you may not get to travel the way you normally would. But with your own rapid covid test kits, you can monitor your health better, and you can get the vacation you deserve.