The 15-minute ViraDx COVID-19/Flu A/Flu B rapid antigen test uses an anterior nasal or nasopharyngeal swab sample to simultaneously detect and differentiate SARS-CoV-2, influenza A and influenza B—quickly giving healthcare providers results. ViraDx is packaged as a test kit with individually packaged reagents to allow for increased test distribution. The qualitative results are visually read, easy to interpret, and require no additional instruments, equipment, or special storage, which makes the ViraDx test a practical solution for virtually any healthcare setting.
COVID-19:

Sensitivity 93.4%; Specificity 100% 

Flu A

: Sensitivity 91.4%; Specificity 95.7% 

Flu B

: Sensitivity 87.6%; Specificity 95.9%
The Viradx SARS-CoV-2/flu A+b Rapid Antigen Test is manufactured in the United States by Princeton Biomeditech Corp and was approved by Health Canada on June 24, 2022.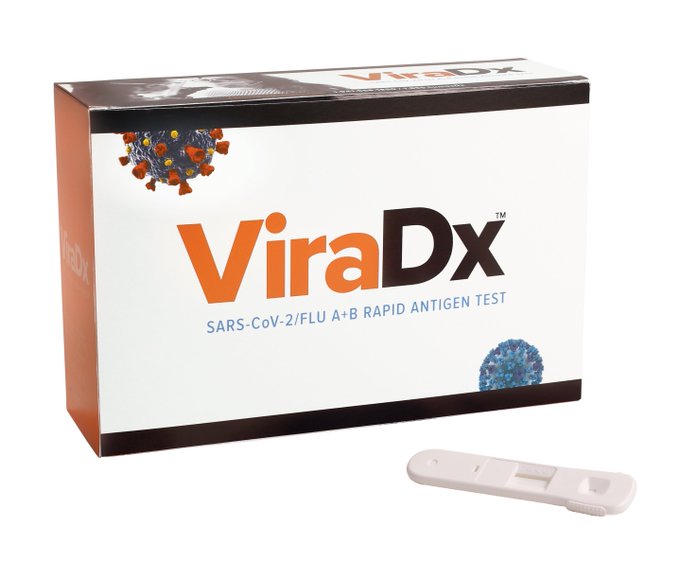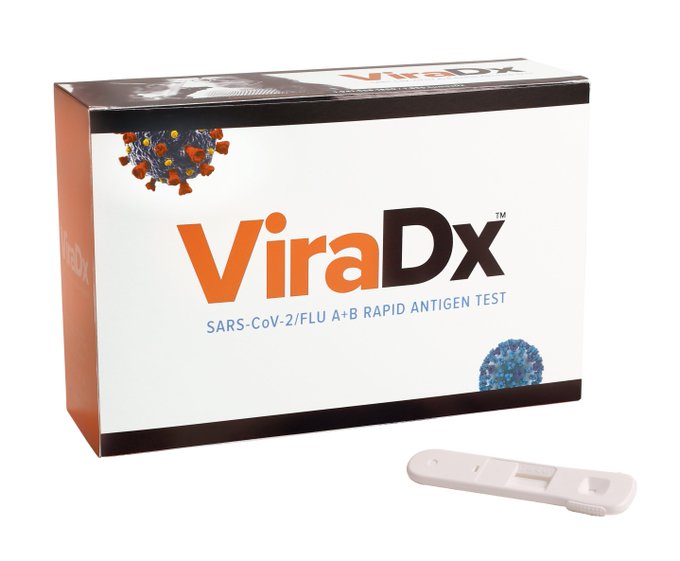 Buy the Viradx SARS-CoV-2/flu A+b Rapid Antigen Test for Your WorkPlace