The Sofia SARS Antigen Fia (Fluorescent Immunoassay) uses advanced immunofluorescence-based lateral flow technology in a sandwich design for the qualitative detection of nucleocapsid protein from SARS-CoV-2.
The Sofia SARS Antigen Fia, with the Sofia 2 and Sofia analyzers, provides automated and objective results in 15 minutes, allowing for testing of patients suspected of COVID-19/2019-nCoV in near-patient testing environments.
Time to results: 15 minutes
Specimen: direct nasal/nasopharyngeal swabs
Storage temperature: (15°C to 35°C / 59°F to 86°F)
Shelf life: 24 months from date of manufacture
The Sofia SARS Antigen Fia Test is manufactured by Quidel and was approved by Health Canada on 2020-10-26.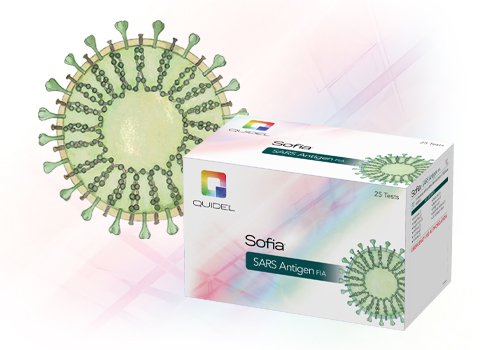 Sofia SARS Antigen Fia Test for Your WorkPlace