Rapid SARS-CoV-2 Antigen Test Card is an immunochromatography-based one-step in vitro test. It is designed for the rapid qualitative determination of SARS-CoV-2 virus antigen in anterior nasal swabs from individuals suspected of COVID-19 within the first seven days of symptom onset. 
Sample type: nasal swab 

Time to result: 15-20 min 

Sensitivity: 96.77% 

Specificity: 99.20% 

Accuracy: 98.72%
The Xiamen Boson Biotech Rapid SARS-CoV-2 Antigen Test Card (for Self-testing) is manufactured in China by Xiamen Boson Biotech Co., Ltd. and was approved by Health Canada on May 27, 2022.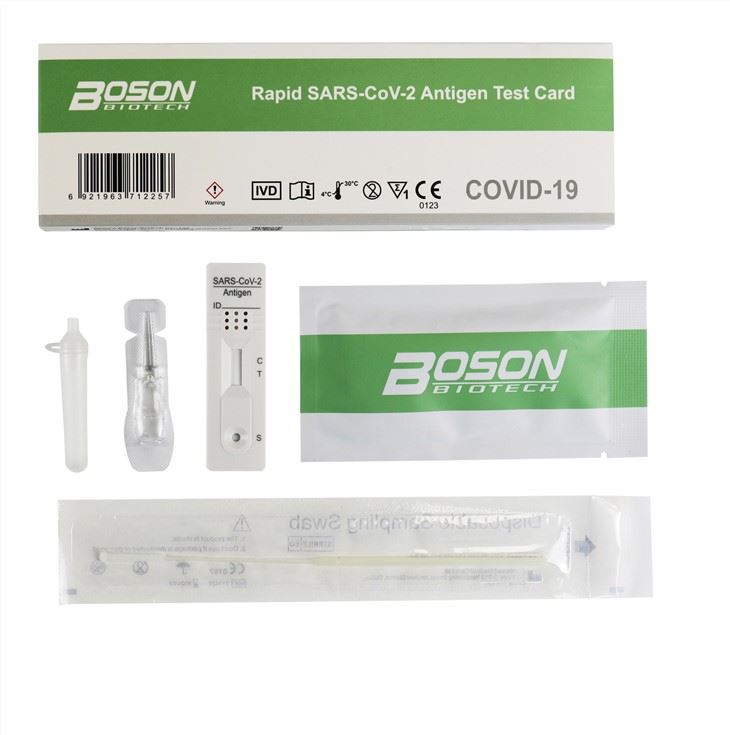 Buy the Xiamen Boson Biotech Rapid SARS-CoV-2 Antigen Test Card (for Self-testing) for Your WorkPlace