Citizens and businesses alike want to know where to buy rapid COVID tests in Ontario. Community transmission of this infectious disease continued throughout 2021 and into the new year. Now in April 2022, the newest variant is causing over 100,000 Ontarians/day to test positive for COVID-19.
Unfortunately, the pandemic hasn't shown signs of slowing down.
Ontario health care facilities have been hardest hit by the third wave of COVID-19 in Canada. With local public health officials overwhelmed, the province went into another lockdown to bend the curve and stop the spread of COVID-19.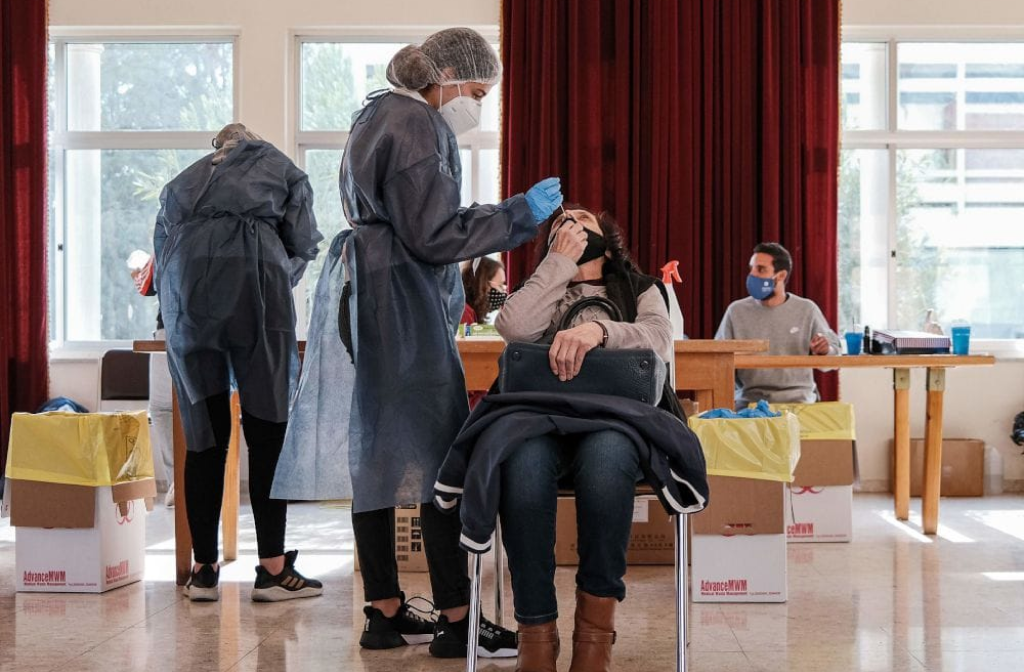 Problems with Diagnostic Testing
There are two major problems with PCR tests, the standard for diagnostic testing in Ontario.
Due to capacity restraints, PCR molecular tests are only available to symptomatic people
Turnaround times are too long; results take 1-5 five days depending on where you are in Ontario
Varients of Concern
Everyone is following the recommended public health measures.
frequent handwashing
physical distancing
wearing masks
But it's not enough.
The rising cases related to variants of concern (VOC) are overloading health units across the province. Rapid testing is an underutilized tool in Canada's defense against COVID-19.
Luckily, the private sector is stepping up.
From long-term care homes in Ottawa to transport companies in Mississauga, businesses are looking to administer rapid point-of-care tests.
Are Rapid COVID Tests Approved in Ontario?
The Government of Ontario was one of the first in Canada to embrace rapid testing as part of its pandemic response plan. And the province has since expanded its rapid testing program to more sectors. Rapid tests are even available at some Shoppers Drug Marts.
Ontario is trying to make it easier to administer rapid COVID-19 tests in the workplace. The government is providing guidance to employees who want to self-swab for a rapid antigen test on a voluntary basis under the supervision of a trained individual. 
Rapid Tests to Protect Your Workplace
Workplace rapid testing programs are an effective way to screen staff and derisk your business from the spread of COVID-19. In addition to daily questionnaires and temperature checks, companies test staff twice per week with a rapid antigen test.
Advantages of Rapid Tests
There are many advantages to using rapid antigen tests in the workplace.
It allows asymptomatic people to get regularly tested
Costs are much lower than the standard PCR test
Test results are available in under 20 minutes
Tests can be administered by trained staff
Most importantly, it enables businesses to identify infectious people before the virus spreads through the workplace.
How to Use a Rapid COVID Test
Learn how to take a rapid covid test and read the results with these step-by-step instructions on how to use rapid antigen tests for COVID-19.
Where to Buy Rapid COVID Tests in Ontario
The assessment centre system in Ontario (which only tests people with symptoms, exposure, or those in certain groups) is failing. We need a different approach. But Canada has been slower than other countries in adopting mass rapid testing.
In some parts of the US, for example, you can buy rapid tests in vending machines. In Ontario, you will need to buy rapid test kits through a reseller, like Rapid Test & Trace Canada.
Rapid Antigen Tests Authorized by Health Canada
Buy Rapid Tests for Your Workplace
Contact us today if you're looking to buy rapid tests to protect your workplace from the spread of COVID-19.